Some of these marriages are so sweet and enduring we forgot that they were a 2nd attempt at wedded bliss.  Here's to those who really made it work the second time around.
1.       Ronald & Nancy Reagan

Once upon a time, divorce could stop a political career in its tracks. Fortuitously, actor Ronald Reagan hadn't entered politics yet when his marriage to actress Jane Wyman ended in 1948—after eight years together. By the time he ran for president in 1980, he had been married to second wife, Nancy Davis, for 28 years and voters forgave him (or never knew about his first marriage to begin with). Ronnie and Nancy were openly affectionate throughout their marriage.
He wrote love letters to her often. He once wrote, "Whatever I treasure and enjoy … all would be without meaning if I didn't have you." They were married for 52 years, until his death in 2004. Reagan remains the only U.S. President to have been divorced.
 2.       Paul Newman & Joanne Woodward



Frequently upheld as the gold standard of Hollywood couples, Paul Newman and Joanne Woodward were married for 50 years until Newman's passing in 2008. This story, however, began with another woman. Newman was married to actress Jackie Witte from 1949 to 1958.
He met Woodward casually in 1953. Years later they reunited on the set of the movie The Long, Hot Summer. Apparently there was some Mr. & Mrs. Smith-ing going on behind the scenes because Newman divorced his wife in late 1957 and married Woodward in February 1958. The pair had three daughters and remained adorable into their late years—appearing as "Pa" and "Nell" Newman on the labels of Newman's Own products.
3.       Tom Hanks & Rita Wilson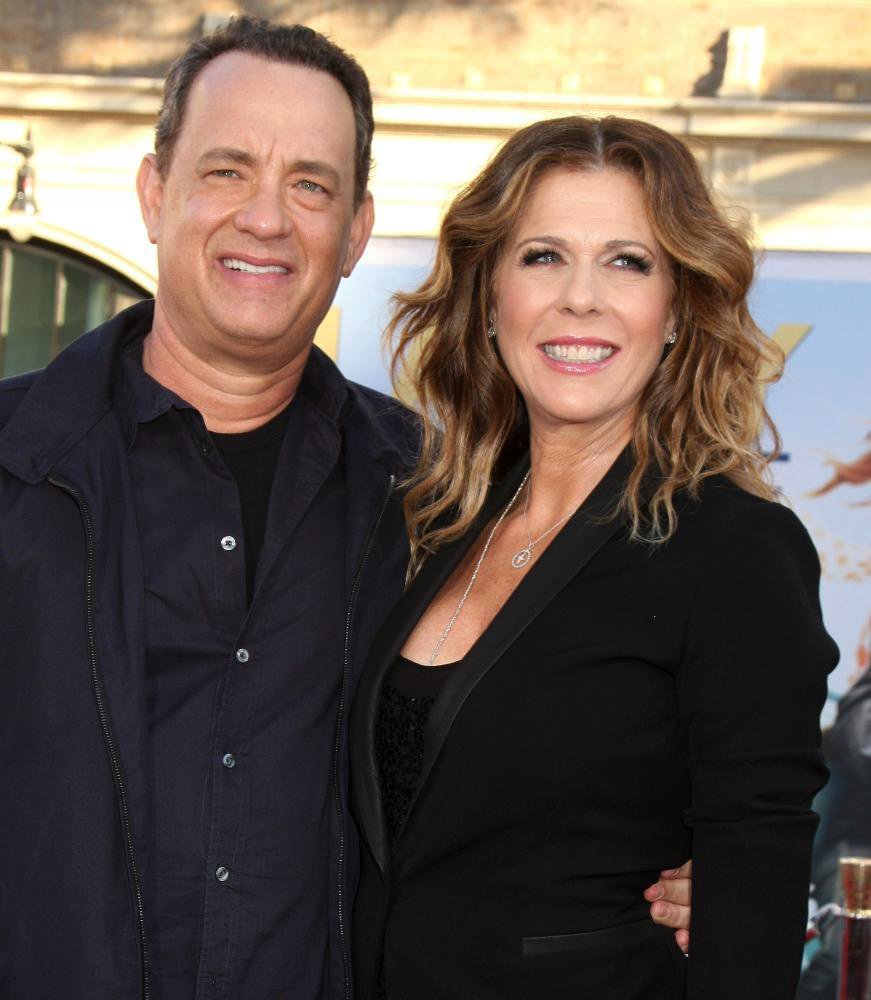 In the present-day celebrity world where marriages last for 72 days, Tom Hanks and Rita Wilson are an anomaly. They celebrated their silver anniversary in 2013 and continue to glow and laugh when walking the red carpet together. It's cute enough to make us forget that Hanks was married to actress Samantha Lewes from 1978 until 1987. By current celeb standards, nine years together is still a remarkable feat, but it wasn't meant to be. Hanks met Wilson briefly in the early eighties when they worked on an episode of Bosom Buddies. They reconnected a few years later on the set of the all but forgotten movie Volunteers. Once again, magic happened on set. Hanks divorced Lewes in 1987 and married Rita in 1988. The rest is Hollywood history.
 4.       Bruce Springsteen & Patti Scialfa



It was almost love at first sight for Bruce Springsteen and Patti Scialfa. The Boss met Scialfa in the early eighties at a bar in—where else—Jersey. He liked her voice and ultimately invited her to join The E Street Band on an upcoming tour. She accepted the invitation, but Springsteen took a romantic detour and began dating model/actress Julianne Phillips. They married in 1985 but were having trouble just two years later. It is said that Springsteen's album Tunnel of Love was largely inspired by the tumult in his marriage. When it came time for the Tunnel of Love Tour in 1988, Springsteen, once again, asked Scialfa to join the act. She accepted and the romance took off this time. Phillips filed for divorce in the summer of 1988. Springsteen and Scialfa lived together for a few years and married in 1991. Twenty-three years later, they still tour together.
5.       Michelle Pfeiffer & David Kelley



Notably, this next marriage did not begin "on the set." Michelle Pfeiffer was married to fellow actor Peter Horton for seven years. Following their divorce in 1988, she was in a three-year relationship with actor/producer Fisher Stevens and then took a break from romantic relationships. In January 1993, Pfeiffer was set up on a blind date with television writer and producer David E. Kelley—creator of shows such as The Practice, Ally McBeal, and Boston Public. It will suffice to say that the date went well as they married in November of that year. It's been 20 years—they are still together and Michelle still looks amazing.
6.       Faith Hill & Tim McGraw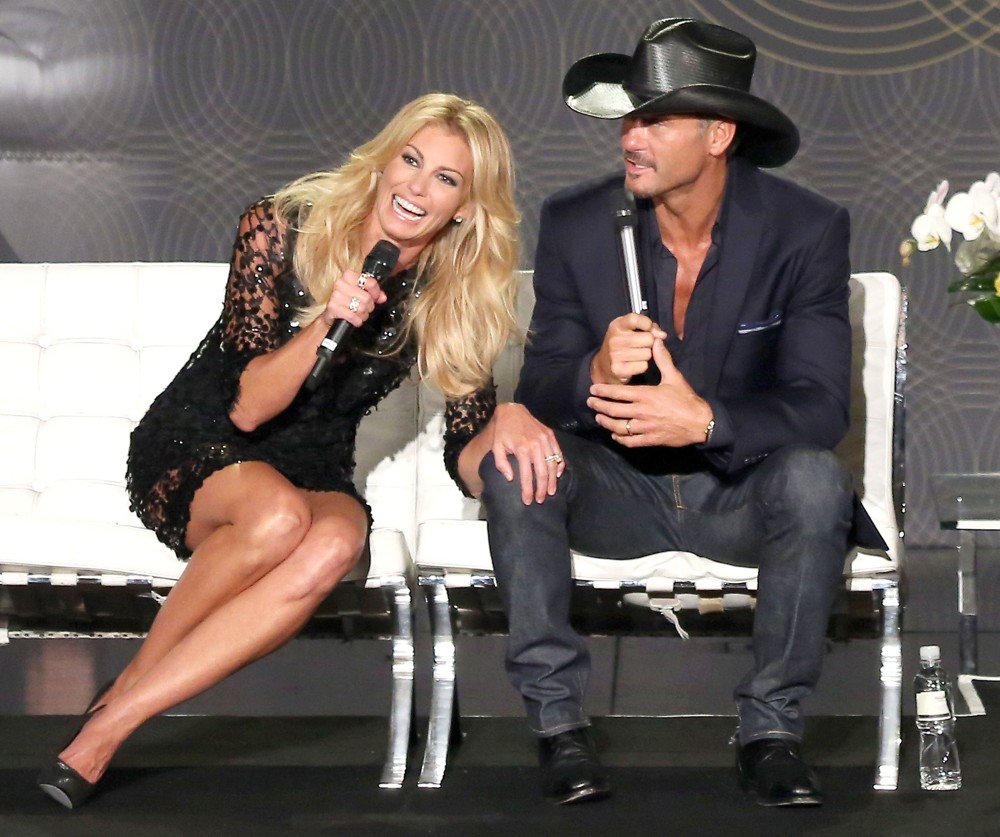 When Faith Hill and Tim McGraw sing It's Your Love, it's hard to believe they ever had eyes for anyone else. Alas, they did. Hill was married to music publishing executive Daniel Hill for six years. The release of her debut album, Take Me as I Am, put a strain on the relationship and they divorced in 1994. She met McGraw in the spring of 1996 while on the Spontaneous Combustion Tour. Hill was engaged at the time to producer Scott Hendricks while McGraw had just ended an engagement himself. But the attraction was undeniable and the chemistry was confirmed while on the road. Upon discovering Hill was pregnant, they married in October 1996. In the 18 years since, they have had two more children—all girls—and make it a point never to be apart for more than three consecutive days.