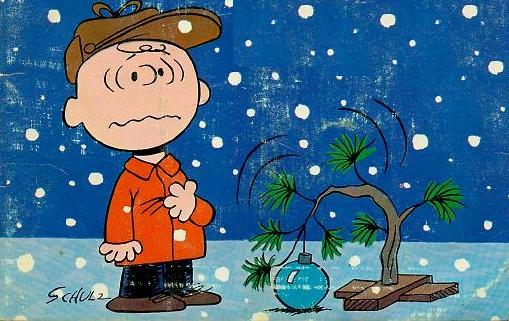 My favorite holiday movie isn't really a movie, but a "special" (that's what they used to call such programs back in the day): A Charlie Brown Christmas. No matter how many times I see it, it brings a tear to my eye, and I'm not normally sentimental. I also love the music. I'm pretty sure I watched it the very first time it was broadcast and probably every year since. Now that you can watch it free online, I don't have to worry that I'll miss it.
—Kara Lennox, Loveswept author of Lana's Lawman
My favorite holiday movie is It's a Wonderful Life. I've been watching it since I was far too young to understand it, and every year that I see it, I seem to catch another layer to the story. For me, the essence of the movie's message is that it's often not easy to do the right thing — that it can, in fact, be both difficult and unrewarding. Making the world a better place takes love and patience and sacrifice — and it's totally worth it. Such a beautiful Christmas message!
—Ruthie Knox, best-selling author of About Last Night
My favorite Christmas movie is of course, A Christmas Carol. Love the Victorian vibe!
—Katie Rose, award winning author of A Hint of Mischief
Rise of the Guardians! I just saw this the weekend it released…took my kids to see it and it was one of those instant favorites. I adored it. The Easter Bunny, the Sandman, and…the best Santa ever. Jack Frost was wonderful and the entire movie was just one I can see us watching over and over. I loved it.
—Shiloh Walker, Stolen

There is something particularly appealing about Christmas movies. My favorite is NATIONAL LAMPOON'S CHRISTMAS VACATION. There is the irresistible humor, of course. No matter how many times I watch the Griswold house finally light up, accidentally, with its gazillion lights, I still laugh helplessly. But there is more at work than just humor or the horrors of a dysfunctional family and a turkey burned to a cinder and a shattered dream when Mr. Griswold does not get his Christmas bonus. Despite everything, Christmas works its magic, and all ends happily for everyone. I will surely be watching it again this year.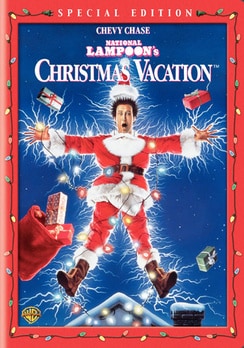 Mary Balogh, NYT Bestselling Author of A Christmas Bride/Christmas Beau
"My favorite all time Christmas movie is a little known gem from Spencer Tracy & Katherine Hepburn: Desk Set. Snappy dialogue, witty, clever, and fun. What's not to love? I watch it every year! My other holiday tradition is watching Bing Crosby, Rosemary Clooney, Danny Kaye & Vera Ellen in White Christmas while I wrap presents. Funny and sweet…I love all the production numbers the most. I know them all by heart!
—Donna Kauffman, USA Today Bestselling Author
I adore Home Alone. It's such a fun little movie, but it has such heart. I always cry when
Kevin realizes how much he misses his family and when the mom fights to get back home to him!
—J. Kenner, Release Me
How can I not love a holiday action flick? Die Hard. It's got everything, including Alan Rickman!
—J.K. Beck, When Temptation Burns
Favorite holiday movie? I have too many! I'll have to cheat and break them down into categories. My favorite classic is "It's a Wonderful Life." For years when we lived in Palo Alto, my husband and I would go to this great old theater on University and watch a midnight showing on Christmas Eve. The crowd would hiss and laugh when the "HP" car comes into view (Hewlett Packard country). The theater hosted free popcorn and drinks, and it was a feel good way to start the day. My favorite kids movie is Elf (four food
groups: candy, candy corn, candy cane, syrup). And my favorite romantic comedy is Love Actually. I have to give a honorable mention to Christmas Vacation–the white shoes from cousin Eddie were–and still are–a classic.
—Monica McCarty, NYT Bestselling Author of The Recruit.
It's not a Christmas movie, but Miss Congeniality is part of our Girls-Night-In-holiday ritual. Once a year we get together, eat too much popcorn, drink too much wine, and laugh way too much at these great lines:
"Come on, you're an important part of the team,Gracie." "Yeah, in a thong."
(Gracie) "I haven't done this since high school." (Victor) "You are not having sex on that stage."
(Gracie) "Look—she's going to cry again. Oh, if I only had a brain."
"Donut Nazi!"
Michael Caine chewing up the scenery, Candace Bergman at her nastiest, and Sandra Bullock at her sassiest—if Miss Congeniality doesn't make you spit wine out your nose and get you into the holiday spirit, you're a Grinch.
—Juliet Rosetti, author of The Escape Diaries
One of my favorite holiday traditions is, for some reason, watching City Slickers with my Dad. The Billy Crystal movie that has absolutely nothing to do with the holidays. We used to watch it after shopping on Christmas Eve and at some point my Dad laughs so hard he cries and that just makes me joyful.
—Molly O'Keefe, Crazy Thing Called Love
My favorite holiday movie isn't just a Christmas movie, but one that covers a whole yearful of special days. It's that oldie-but-goodie from 1942, Holiday Inn,
starring Bing Crosby, Fred Astaire, and Marjorie Reynolds. Holiday Inn has it all: great music by Irving Berlin, great dancing, great gowns, and lots of goofie romantic-comedy plotting and humor. And how could you not love a movie that gave us both White Christmas and Happy Holidays? Taken in the context of wartime America, the lyrics to White Christmas are also achingly poignant ("I'll be home for Christmas/If only in my dreams"). Altogether perfect!
—Isabella Bradford, When the Duke Found Love, one of Amazon's Best Romances of the Year.
My favorite holiday movie. Hmmm. That's a tough one. I'm not sure I can pick just one.
Every year my family has a must-watch list of Christmas movies. There's Christmas Vacation ("Dad, you taught me everything I know about exterior illumination.").
A Christmas Story ("Only one thing in the world could've dragged me away from the soft glow of electric sex gleaming in the window.")
Elf ("The best way to spread Christmas Cheer, is singing loud for all to hear.")
It's A Wonderful Life ("Strange, isn't it? Each man's life touches so many other lives. When he isn't around he leaves an awful hole, doesn't he?")
How can you pick from all of those wonderful movies? So I'm going to cheat and say I love them all!
—Sharon Cullen, author of The Notorious Lady Anne
I'm a sucker for any and all versions of A Christmas Carol. The musical versions, the Mickey Mouse or Mr. Magoo cartoons, even those twisted modernizations that show up every few years on the Hallmark channel with someone like Tori Spelling in the Scrooge role. That story will survive almost anything you throw at it.
That said, if I had to pick a single favorite Christmas Carol, I'd go with one of the simplest: the Patrick Stewart version from 1999. No frills, no high concepts, just an impeccable marriage of actors and text. Love it.
—Cecilia Grant, author of A Lady Awakened & A Gentleman Undone
My favorite holiday movie is When Harry Met Sally, because its most poignant scenes take place during the holidays, culminating with a pivotal New Year's Eve scene when Harry and Sally are estranged (after having a fight about sex, what else?). Harry is sitting at home watching the ball drop and eating Mallomars ("the greatest cookie of all time") and Sally is at a fancy party and hating every minute. Harry realizes what an ass he's been, crashes the party, and confesses his love for Sally right before the clock strikes twelve. The ball drops, everyone around them starts kissing, and Sally tries to leave, telling Harry that she hates him. For one long moment they just look at each other, and then they kiss—the most passionate, real kiss—and you know they're going to be together forever. I cry every single time. Because Harry gets it: when you realize you want to spend the rest of your life with somebody, you really do want the rest of your life to start as soon as possible.
—Elisabeth Barrett, author of Blaze of Winter