Book Copy:
From one of today's most original writers comes the mesmerizing tale of an exceptional young woman caught up in an otherworldly realm where some will stop at nothing to get what they want.
Paige Winterbourne was always either too young or too rebellious to succeed her mother as leader of one of the world's most powerful elite organizations—the American Coven of Witches. Now that she is twenty-three and her mother is dead, the Elders can no longer deny her. But even Paige's wildest antics can't hold a candle to those of her new charge—an orphan who is all too willing to use her budding powers for evil…and evil is all too willing to claim her. For this girl is being pursued by a dark faction of the supernatural underworld. They are a vicious group who will do anything to woo the young, malleable, and extremely powerful neophyte, including commit murder—and frame Paige for the crime. It's an initiation into adulthood, womanhood, and the brutal side of magic that Paige will have to do everything within her power to make sure they both survive.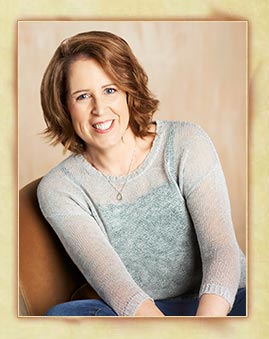 About the Author:
I've been telling stories since before I could write. My earliest written efforts were disastrous. If asked for a story about girls and dolls, mine would invariably feature undead girls and evil dolls, much to my teachers' dismay. All efforts to make me produce "normal" stories failed. Today, I continue to spin tales of ghosts and demons and werewolves, while safely locked away in my basement writing dungeon.
Find Kelley on her website | Twitter | Facebook
Order her books here