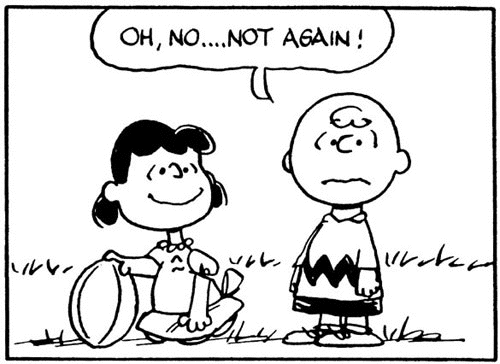 Love the title of this post – sometimes there is just not time for all of that thinking *smile* – Guest Elisabeth Barrett, debut author with Loveswept just released her new book, DEEP AUTUMN HEAT - a great Summer read – enjoy!

For the most part, this is not my life's motto. I'm a deep thinker and I definitely tend to over-think most things. I'm also a list-maker, an organizer, and a worst-case scenario gal. I love to work through every permutation of what could possibly go wrong, and then figure out a game plan for dealing with every conceivable outcome.
Except for the things that seem to matter most.
Like the time when I was eight and I was dared by the meanest kids at camp to jump off the high dive (regulation height: 10 meters) into the pool below. I was an excellent swimmer and a fine diver, but that high dive scared the living daylights out of pretty much everyone, including me. But I immediately took that dare, climbed up (looking down cured me of the desire to do it again), walked purposely to the edge, and jumped. Holy cow, did it hurt when I hit the water! Nothing could have prepared me for the intense pain and near-paralysis throughout my body. But I met the challenge, and it earned me a reprieve from mean kids for the rest of the summer.
My love life has also benefitted from my impulsiveness. I'd known Mr. B all of a few weeks when he announced that he'd accepted an overseas assignment. He asked me to come visit him. Without hesitation, I agreed, and a few weeks later, I found myself making my way to China. I didn't think twice about it. I just knew it was right. On that trip, I discovered he was an excellent traveler, that he shared my wonderment and delight at seeing new things, and I realized that he was (with all due respect to Jerry Seinfeld) the funniest man alive. And that was the beginning of the rest of our lives. Done and done.
Or the time when I wrote a book….
I know, I know, you're thinking: how can writing a book be impulsive? You have to plan and think and prepare. Well, all of this is true, but I am telling you, I felt compelled to write it without thinking through what would happen once the book was done. I simply couldn't help myself. One day I just picked up my laptop and started typing away…. and didn't stop! In fact, the whole agent/publisher-signing thing kind of happened in a whirlwind haze, so when I found myself launching my debut novel, Deep Autumn Heat, last week, it finally hit me: I wrote a book and my book was published!
I was amazed by the response. Notes, emails and tweets from strangers who love my writing? Wow! And my friends rallying to support me? Incredible! Cracking the Barnes and Noble Top 100 Nook Book list? Holy mackerel! I was excited and humbled, sometimes both simultaneously. I know that I'm going to be further simultaneously excited and humbled when I attend my first ever author conference – the RWA National Conference – later this month in Anaheim. With famous authors I've admired for years, and all those readers coming in for the "Readers for Life" Literacy Autographing (come see me – I'll be at Table 802!), it can't be anything but crazy awesome. And did I mention exciting and humbling to be doing my first book signing?
In hindsight, writing a book made sense for me. I love reading romance and I enjoy writing, so combining the two was the next logical step (though it didn't seem so logical at the time). There are so many things in life that I wouldn't mind doing over, so it's interesting – and lucky – that the most impulsive things I've ever done are the ones I've been the happiest with.
So tell me – have you ever done anything impulsive that has changed your life for the better?
About Deep Autumn Heat: Lexie Meyers decides there's nothing sweeter than watching Sebastian Grayson's perfect, wicked mouth devour her coconut cake. He's hot, he's hungry, and he's sizing her up like she's the best thing on the menu. But she's been burned in the past and flings just aren't her thing. Too bad Sebastian can't resist a challenge.
Worldly, famous, and notorious with the ladies, Seb had planned a weekend of fishing and relaxation with his brothers. Until Lexie, with her kissable lips and frosty "get lost" attitude, makes him want to forget his culinary empire and create some magic with her. After he fires up his charm—including challenging her to a televised cook-off to break through her resistance—it's now hotter in the bedroom than it is in the kitchen and Lexie isn't sure whether she's lost her mind . . . or just her heart.
Read a FREE Excerpt of DEEP AUTUMN HEAT – CLICK HERE

About Elisabeth: Elisabeth Barrett was thrilled to make her debut with Loveswept on July 9 with the release of Deep Autumn Heat, the first book in her Star Harbor series, featuring the too-tempting Grayson brothers. Elisabeth lives in Northern California with her husband and three children. She is only sometimes impulsive.

You can connect with Elisabeth on her Website| Facebook | and Twitter