The roots of my inspiration for the Cat Star Chronicles series go all the way back to 1967 and the "This Side of Paradise" episode of Star Trek. Exotic women melted in Captain Kirk's arms all the time, but this was the only episode in which my favorite character, Mr. Spock, ever fell in love—a side effect of being sprayed in the face with mind-altering spores. Cured of that affliction before the credits rolled, his next chance for romance was in "Amok Time." With his blood boiling from the Vulcan mating season of Pon Farr, the unemotional Mr. Spock must return to Vulcan to find a mate. Unfortunately, his betrothed wants someone else, and a battle with Kirk cools his burning passions all too easily. Although Nurse Chapel carried a torch for Spock throughout the series, no romance ever blossomed. I remained disappointed for years.
Leap ahead a few years to the original Star Wars trilogy. I'm sure I'm not alone in wanting to deactivate C3PO for barging in on Han Solo when he kisses Princess Leia after she calls him a scoundrel. Don't get me wrong, I love science fiction, but in those days, romance was sadly lacking and any sex was behind closed doors. It wasn't until the newest incarnation of Star Trek (2009) that Spock and Uhura engaged in a steamy love affair—but they were too late. I'd already done it.
You see, in 2008, my first book, Slave, introduced a new species of aliens with the same pointed ears and slanted eyebrows as the Vulcans. Granted, my Zetithians had emotions, feline characteristics (fangs, cat-like pupils, and the ability to purr), along with some astonishing sexual attributes, but Spock was the original template. And since Zetithians have sexual abilities that are second to none, they always get the girl. Cat, the hero of Slave, was a combination of Spock, my cat, and a knight from Medieval Times.
To create Slave's heroine, Captain Jacinth "Jack" Rutland, I threw in another twist, combining Han Solo with a touch of John Crichton from Farscape. Jack is as brash as the two men put together, and she's fascinated by 20th century Earth, a pastime that allows her to spout slang and pop culture references, which was one of John Crichton's more endearing qualities.
Characters in hand, I needed a story. I once read a book about a woman who had to pose as the slave of a dominant male. Now, I know that theme is very popular these days, but quite honestly, the whole dominant male thing leaves me cold. I thought it would be much more interesting if the man was the slave. So I came up with the idea that Cat and five fellow soldiers were captured and sold as slaves at the end of the war in which their homeworld was destroyed. Books one through six are the stories of each of those men.
At the end of book six, a ship filled with a hundred Zetithian refugees lands on Terra Minor, which is designated as their new homeworld. Books seven through ten are about some of those refugees.
In the latest installment, Wildcat (book nine), Jerden and two of his shipmates have been marketing their sexual prowess in a brothel on Rhylos. When an employee is killed by an insane woman who wants her job, Jerden is no longer able to function in his chosen profession. Wanting nothing more to do with women, he returns to Terra Minor where he lives alone in a remote region.
Horse breeder Sara Shield has a similar attitude toward men, but when her prized stallion winds up on Jerden's land, their paths cross and the healing process begins. Unfortunately, there are others involved who are determined to keep them apart—at any cost.
While it's true that my Zetithian heroes aren't emotionless Vulcans, I still remember where their origins lie. And so, my dear Mr. Spock, this series is for you and all those sexy ladies—both alien and human—you never got the chance to kiss.

What about you? Is there a story you'd like to see re-written so the other guy gets the girl? Leave a comment below with an answer to that question, and you'll be entered to win one of two copies of Outcast, the 4th book in the Cat Star Chronicles. I look forward to what you have to say!
Winners announced below – thanks for blogging with us!

Follow Along the 9 Lives Book Blogger Hop!
Each blog will feature a different book in the Cat Star Chronicles series, culminating on Cheryl's blog with a giveaway extravaganza!
2/1 Night Owl Reviews: SLAVE
2/4 Star-Crossed Romance: WARRIOR
2/7 My Book Addiction and More: ROGUE
2/12 Romance at Random: OUTCAST
2/13 Fresh Fiction: FUGITIVE
2/19 Author Sound Relations: HERO
2/21 Sizzling Hot Book Reviews: VIRGIN
2/25 Long and Short Reviews: STUD
2/27 Love Romance Passion: WILDCAT
2/28 Cheryl Brooks Erotic Blogspot: Grand Prize Giveaway!
Friendly Warning-Cheryl's blog is NOT for the faint of heart—she didn't call it erotic for nothing!

About the book:
WILDCAT BY CHERYL BROOKS – IN STORES FEBRUARY
BOOK 9 IN THE CAT STAR CHRONICLES
Only One Woman Can Tame Him…
When horse breeder Sara Shield encounters Jerden Morokovitz riding naked and bareback, she's stunned by the magnificence of both man and stallion. But Sara came to Terra Minor hoping to get away from all the men.
If She Can Give Up Her Fear…
The murder of Jerden's lover by a deranged woman has left this former star attraction of the Zetithian Palace brothel shattered in mind and body. Jerden is sure that Sara can heal his anguish—but not unless he can find the key to her heart.
Praise for Wildcat:
"Scorching hot… a book that keeps you turning pages…" —RT Book Reviews, 4 Stars


ABOUT THE AUTHOR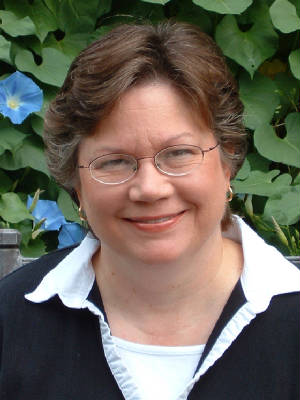 Cheryl Brooks is the award-winning romance writer of the very sexy sci-fi romance series, The Cat Star Chronicles. She is a member of the Romance Writers of America and lives with her husband, two sons, five cats, five horses and one dog in Indiana. The tenth book in the Cat Star Chronicles, Rascal, will be in stores in 2014! For more information, please visit http://cherylbrooksonline.com/ | Twitter
Buy Cheryl's Books here