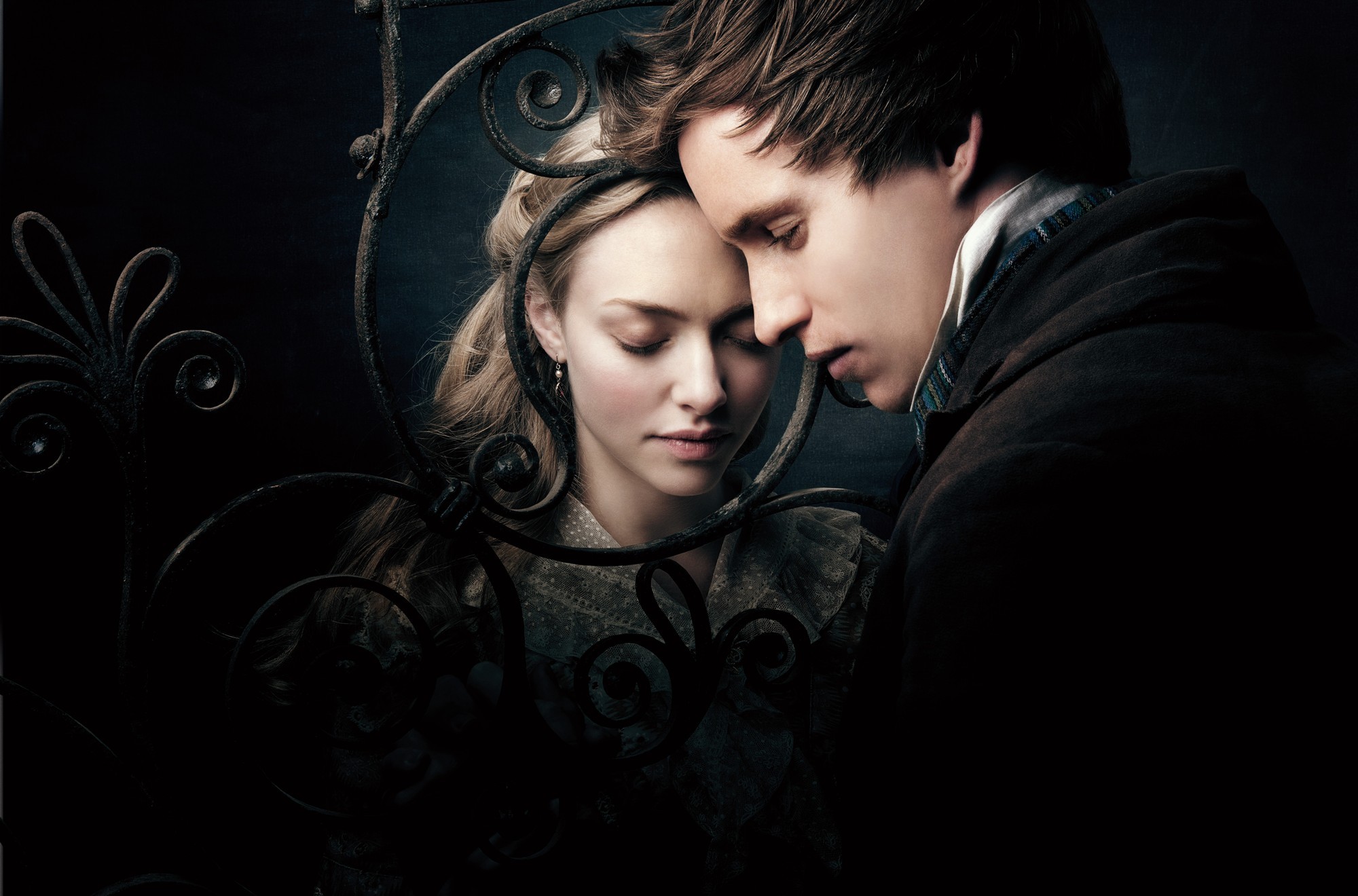 Whenever I've taken personality tests, I've always scored high in two different areas: creative and introspective. This has played out rather interestingly in my life as my creative and thinking sides have often opposed but also complemented one another. I long to be creative and spontaneous, but I also need to think everything through. Repeatedly!
I think this tension is pretty apparent in my writing, too, and it's what makes me less likely to pull my punches. I've been told I write emotional romance with smoking hot love scenes, but also extremely complex, thought-provoking plots. One reviewer has said that whether a reader loves one of my stories or not, she'll never be bored.
For the most part, I'm drawn to darker characters. Flawed people that might create controversy. Tough situations that aren't always comfortable for others to witness. In my very first published book, for example, my hero had loved the heroine for years and finally made a move on her, but he happened to still be married at the time. That wasn't a situation everyone was a comfortable with, no matter how I motivated it (he was a vampire whose race didn't believe in fidelity; in fact, his wife wanted the hero and heroine to be together.)
The characters in my current WIP aren't run-of-the-mill either. My new series with Random House starts with a heroine with a dark past—a Puerto Rican ex gang member who spent two years in prison and before that, did plenty of things to survive on the street that aren't easy to overlook. She reminds me a bit of the character Eponine from Les Miserables,
especially as played in the current movie by Samantha Barks. I tend to "imprint" on an initial love story, which is why I'm not that fond of love triangles in romances. To me, Eponine and Marius belonged together before Cosette and Marius ever did. Or maybe it's just the heart wrenching yearning in Eponine's lyrics that get to me. One of my favorite scenes in the musical/movie is when Marius and Cosette are singing about their hearts, full of love, and Eponine hides in the shadows singing along:
He was never mine to lose
Why regret what cannot be
These are words he'll never say
Not to me, not to me…Not for me.
Even though Eponine was nasty to Cosette when they were children, even though she was a thief…I wanted her to have her second chance at love and her happily ever after. I think I desperately wanted it for her because of all that. So I'm keeping her in mind as I write my heroine, Ellie.

To give you a little idea of what Ellie is like, here's a little dossier I wrote up on her. In the series, she's been recruited by a covert agency to infiltrate a cult. What she doesn't know is that vampires are involved…
Eliana Garcia (aka Ellie Martin; Heroine, Book 1):
Eliana is a Puerto-Rican American who grew up in the Bronx. Raised by a single mother, a drug addict and prostitute, she has a younger half-sister, Gloria.
Eliana became involved with a local gang when a core member named Miguel befriended her and saved her life during an attempted robbery. Eventually, she ran guns and drugs for the gang, and committed thefts; however, she steered away from committing violence on innocents. Although Eliana thought of the gang as her family, she never wanted the gang life to touch her sister. When she was eighteen years old, she tried to leave the gang…but ended up in prison for two years instead.
At the beginning of the book, she's changed her name to Ellie Martin and owns a coffee shop in downtown Seattle. When she realizes someone is following her, she confronts him at gunpoint. In the midst of combat, the last thing she expects from him is a job offer.
Skills: Street smarts/survivor skills, pool hustler, super techno wizard (she learned computer skills after she entered the juvenile system)
Weaknesses: Lack of sophistication, hot temper, occasionally lapses into bad grammar/street talk, afraid of heights
If She Was A Casino Game: Street dice (loaded).
Motto: Attack first, ask questions later.
Needs to learn: Sometimes subtlety produces the best results.
The Agency's Offer: Complete her mission and be reunited with her estranged sister, Gloria.
Mission: Infiltrate a cult called Salvation's Crossing.
Hero: Ty Duncan, the first of two of the Agency's primary Field Training Officers. Powerful but with a sophisticated edge. British accent. He also happens to be a turned vampire.

Excerpt from current WIP:
"Why haven't you done anything about the scar?"

"None of your business," she snapped.

"That's where you're wrong, Ellie. You see, you've been my business for quite a long time now. And you're going to continue to be so. Now tell me. Why haven't you fixed the scar?"

His voice seemed to hypnotize her. Made her want to preen and stretch under his gaze, and promise to do whatever he wanted for however long he wanted her to.

But something kept her from drowning in his power over her…

A spark of awareness. Of memory. The knowledge of who she'd been and always would be, no matter how she tried to disguise it.

Her scar burned under his gaze, a reminder of how much she'd paid because of her past. At the time, the payment had seemed worth it. Now?

What did now matter? What did regret accomplish? She'd made her choices. She'd simply learned to make the scar invisible when she looked in the mirror. Of course, she didn't tell him that. "You wanna know why?" she spat. "I like it. Makes people wary of me."

"It keeps them at arm's length, you mean." Even as he spoke, he stepped up to her, his gaze a challenge that kept her from backing away.

"Usually, yes," she said, pointedly.

"Pobrecita," he murmured. Slowly, he raised his hand and ran his knuckles against the unmarred skin of her left cheek. "What do you do if they don't stay away?"

She froze, like a small animal caught in the shadow of a bird of prey.

Cold, she thought once more. His skin emanated a chill that was irrefutable. Almost inhuman. Her heart began pounding in a painful beat. Merciless, he leaned closer and nuzzled his nose into her hair, nudging a hank of the heavy, brown tendrils behind her ear. Heat infused itself in every nook and cranny of her body.

She waited in breathless anticipation.

Then his nose traveled across the bridge of hers and targeted the raised, jagged scar on her right cheek.

Her eyes flew open. Like a bucket of ice water, the contact with her scar shocked her out of her malaise. She didn't ask him nicely to back off. Instead, she grabbed the back of his neck with both hands and yanked his face down just as she raised her knee.

He grunted upon impact and she pushed him away, skirting around him to place a table and several chairs between them. "They always stay away," she snapped. Breathing hard, she pointed toward the door. "I'm sick of your games. Get out."

Raising a hand, he gingerly touched a knuckle to his split lip and the renewed trickle of blood beside it. "I suppose I deserved that. So the scar's a trigger for you. I'll make note of that."
Hope you enjoyed this glimpse into my new series!
Virna DePaul

We're looking for cover suggestion help – based on the heroine and the series thus far, what type of cover do you think would appeal to the reader – – describe below or use examples of covers you think would work — one lucky winner gets a $15 Electronic Gift Card! Good luck!
**WINNER ANNOUNCED – thanks for the great ideas & thanks so much for blogging with us!!



Author Bio:
A former criminal prosecutor and now national bestselling author, Virna writes paranormal and romantic suspense stories for Random House, HQN and the Harlequin Romantic Suspense line. She loves to hear from readers! www.virnadepaul.com | Facebook | Twitter | Goodreads

Check out Virna's next release, SHADES OF PASSION