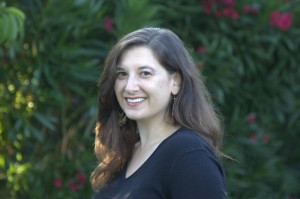 by Elisabeth Barrett
Take one savvy heroine, one delicious hero, and add some terrific secondary characters. Mix together in a delightful harbor town, toss in a New England winter, and you have one terrific romance. Elisabeth Barrett's BLAZE OF WINTER is a must-read! ~ Mariah Stewart, New York Times bestselling author of HOME FOR THE SUMMER

Today is release day for Blaze of Winter (Theo's story), and I am thrilled to be celebrating here at Romance @ Random!
In Blaze of Winter, Theo, an author of swashbuckling adventure novels, returns to Star Harbor to work on his latest book. When he takes a room at the Star Harbor Inn to get some peace and quiet, he runs into Avery Newbridge, a gentle social worker, who is there to help her aunt manage the inn — and to try to make sense of her life. Although Avery makes it clear she's not looking for a relationship, she can't deny her attraction to Theo, who is only too happy to show Avery everything he has to offer.
The last time I was on R@R, I told you about the heroes of the other Star Harbor books – Seb, Cole and Val, and I promised you that I would give you more juicy details about Theo. So what is Theo Grayson all about?
I'll begin with tall, dark and handsome. Then, for good measure, I'll throw in rugged, sexy, and intelligent. With his midnight-black hair and striking green eyes, he cuts quite a picture, but he's not hyper-aware of his looks (unlike his twin, Seb). Perhaps it's because Theo puts more stock in his work than he does in his appearance. Or perhaps it's the fact that his nose was broken by a hockey puck when he was a kid and it's still slightly crooked. Or that he wears glasses. (Secret background information alert: Seb needs his vision corrected too, but he wears contacts all the time.)
Theo wears comfortable, practical clothes. In Star Harbor during the winter, that typically means jeans or corduroy pants and long-sleeved tees in muted greens and blues, topped with a navy blue pea coat. By contrast, Seb likes to dress all in black, and typically can be seen sporting a black leather jacket.
Theo is introspective, with a wicked sense of humor and some understated physicality (he's big, but doesn't use his size to get in people's faces). In his free time, he plays ice hockey and likes to fish. Theo is squarely an alpha male, but without any of his twin Seb's arrogance or entitlement. This makes him seem less alpha, but don't be fooled. He works hard and goes after what's important to him—his writing…and Avery. He patiently, calmly breaks down her defenses until she has no choice but to admit that he is what she's wanted—and needed—all along.
People ask me all the time who would play my heroes if a Star Harbor movie (or movies!) were made. It's tough to answer, because when I write, I don't work off of photographs or have real people in my head as models. But if I had to pick a few actors who might epitomize what Theo (and by default, Seb), might look like, I'd be looking for a dark-haired, light eyed guy, who's chiseled (but not overblown), and fiercely intelligent (or at least someone who can play a fiercely intelligent character). Here are few photos of candidates to play Theo:
Hugh Jackman



Ian Somerhalder
Richard Armitage

I'd welcome any other suggestions you might have! Who knows? Someday they might cast actors for a Star Harbor movie, and I definitely want to be prepared!
One commenter will be randomly selected to win a NetGalley preview of BLAZE OF WINTER. Contest ends September 14th at midnight (EDT).You'll need a NetGalley account, and to leave a comment on this post telling me which actor you think would make a great Theo Grayson.

About Blaze of Winter:
Winter heats up in this hot new Star Harbor romance, as another sexy Grayson brother, a wickedly handsome writer, plots his happily ever after with a sweet stranger.
Frustrated with her job in Boston, social worker Avery Newbridge welcomes the opportunity to reassess her life when family asks her to help manage the Star Harbor Inn. Trying to figure out her future is overwhelming enough, but she doesn't count on distraction in the form of one Theo Grayson, the gorgeous, green-eyed author who she knows is trouble from the moment he saunters into the inn.
Not only does he have a talent for writing swashbuckling adventures, but Theo also has a soft spot for big-hearted damsels in distress, especially a woman who's great at helping everyone—except herself. Avery's demons challenge him, but for desire this hot, he isn't backing down. With every kiss and heated whisper Theo promises her his heart . . . if only Avery is willing to open up and accept it.

Read an excerpt here!!
BLAZE OF WINTER by Elisabeth Barrett

Order Blaze of Winter: Amazon, Barnes & Noble, or the iBookstore (Apple)!

About Elisabeth:
Raised in a sleepy little Connecticut town, Elisabeth draws on her upbringing to write small-town romances. Her summers spent living and working on Cape Cod and Martha's Vineyard were the inspiration for the Star Harbor series, which kicked off with Deep Autumn Heat and continues with Blaze of Winter. Currently, Elisabeth lives in Northern California with her husband and three children. She loves Theo!
Find her online: Website | Blog | Facebook | Twitter | Goodreads