A little bit of England has come to NZ. Prince William, his wife Kate, and their son Prince George are touring New Zealand, as part of their tour Down Under, and they have won over the media, the people they have met, and those of us watching from a distance.
The country is buzzing with excitement with people lining the streets to catch a glimpse, or to be lucky enough to talk with William or Kate, and of course see baby George. Everyone is trying to decide whom he looks like.
The Prince last came to New Zealand when he was a baby, and now he's back, all grown up, with a baby and wife of his own!
Princess Diana, Princess of Wales and Prince Charles, Prince of Wales play with their baby son Prince William in the gardens of Government House on April 18, 1983 in Auckland, New Zealand.
Image courtesy of, Anwar Hussein Getty Images


Image courtesy of Government House NZ via Getty Images
William's father, Prince Charles and Camilla, Duchess of Cornwall, toured New Zealand in 2012 and kiwis were polite but it's nothing like the excitement William and Kate's visit is creating. In Cambridge today, 15,000 people lined the streets. The town's population is only 18,000!
Why is it that William grabs our hearts and minds when his father, Charles, is not really of interest? I believe it's the legacy of his mother, Princess Diana. She had the 'peoples' touch. You could see she genuinely cared about people. A trait she has instilled in her son.
She saw it as a privilege to be part of the house of Windsor, and her duty to do all she could for those less fortunate than herself. I remember standing in line in McDonalds in High Street Kensington, London and in walked Princes Di, with William and Harry. Everyone stood aside as if Moses had parted the red sea, but Di made the boys wait in line like everyone else. No special treatment. They were two young boys excited about having McDonalds.
I will openly admit that I'm completely smitten with Prince William. Maybe it's because I write Regency romance and I can see many of the qualities I instill in my heroes when I follow Prince William's escapades. For instance, my hero in A PROMISE OF MORE, book #2 in my Disgraced
Lord's series, is Sebastian Hawkestone, Marquis of Coldhurst, and he puts duty, family and love at the top of his priority list too. I like to think Sebastian shares many of the qualities demonstrated by Will.
1. Both men are handsome. Both are tall, broad chested, and striking. With one smile your knees go weak, and the twinkle in their eyes is undeniably attractive, and seductive, However, Sebastian has more hair, and it's thick, curly and black. I love tall, dark and handsome.
2. William is the Duke of Cambridge, while Sebastian is one below that, a Marquis. Both are considered powerful and wealthy men.
3. William lost his mother at a young age, and Sebastian lost both his parents too. Sebastian actually had two little sisters to look after, while William had the eyes of the world on him. Both faced pressures beyond their years.
4. Both understand the word duty and what that entails. Duty toward their family, to the people that rely on them, like tenants for Sebastian, or the English public for Will. Sebastian is very protective of his younger sisters, and he loves them deeply. William is protective of Harry, and now his wife and child. A man who loves protectively is undeniably sexy.
5. Both men have had their fair share of interested females. They both played the field, as they call it in England. However, the loving family unit, the happy ever after, is what they both sought. William has Kate, a woman who is not from within William's class, she's a commoner, but he did not care. He followed his heart. Sebastian falls in love with a woman who, although of his class, is deemed unsuitable. She's a spinster and is 'on the shelf.' But Beatrice challenges Sebastian at every turn and soon she comes to mean more to him than life itself.
Who wouldn't fall in love with a man who knows his heart? What do you love most about Prince William, and what would you say to him if you got the chance to meet him?
And the giveaway – good luck! (must be 18 and US to win)
**Note – if you have trouble with the rafflecopter entry just comment below and we'll include your name in the shuffle when we choose the winners — thank you!
a Rafflecopter giveaway

And don't miss Bronwen's books here | and visit her website | Twitter | Facebook | Goodreads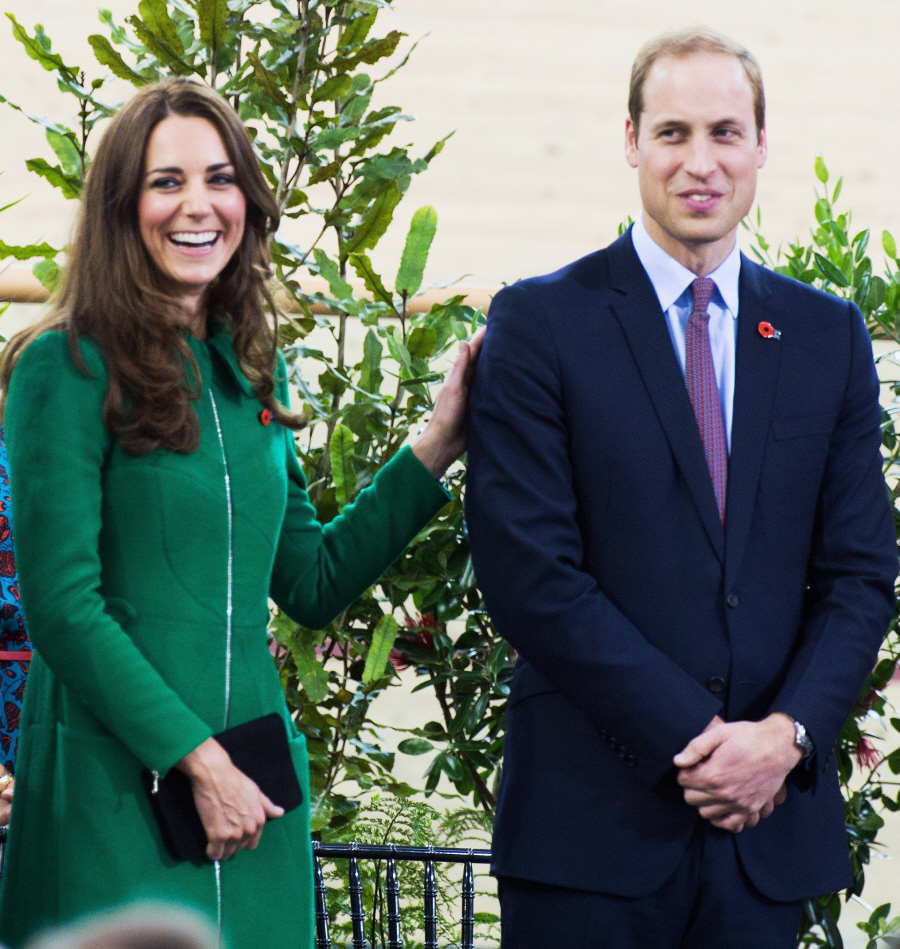 Photos courtesy of WENN.