Redeeming a hero. Not the easiest of jobs an author has, but certainly one of the most satisfying. Who doesn't like to see the Formerly Arrogant Hero humbled by the Not Putting Up With You Heroine? Although, to be fair, the FAH has just had his entire world turned upside down or even imploded by the NPUWYH. And none of his old tricks or habits are going to cut it anymore-at least not for her.
So what's a guy to do?


Something sparkly helps.
Or something more understated?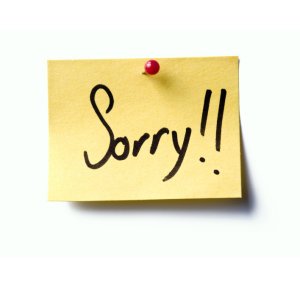 Not quite sure what he's trying to say here…

Some of my favorite moments in Formerly Arrogant Hero History are:
When Richard Gere's character braves his fear of heights to woo back Julia Roberts's character in Pretty Woman.
In Judith McNaught's KINGDOM OF DREAMS, the hero, Royce, lets the heroine's family beat the mess out of him in PUBLIC..
In Rachel Gibson's NOTHING BUT TROUBLE, the hero, Mark, gets a little help from a mutual friend to change the heroine's cell's ringtone to a song that expressed how he felt about her (without her knowledge). When it rings in front of them both, he blushes! *swoon*
In my debut the hero purposely puts himself at the mercy of the heroine's family. Boy, are they are gleeful! Nothing says welcome to the family like a little name-calling and death threats with a scalpel.

So, what's your favorite Grand Gesture that a hero in a book OR movie has done?
GIVEAWAY: Leave a comment to enter, and I'll give away two copies of Twice Tempted (e-book only) to randomly chosen winners!

About the book:
TWICE TEMPTED
Sometimes…
Born into wealth and power, Christian Romanov is Hollywood's favorite bad boy with a golden touch…until the day his agent receives pictures of the movie star celebrating his birthday in a not-so-legal way. Now he's been ordered to find a small-town girl to be seen with in order to improve his partying image. He agrees, but for an entirely different reason-to protect the reputation of an organization that helps get teen off the street and back into the school. Not only is he the anonymous donor that's been solely supporting the organization since its inception, he's slated to be their newest spokesman.
What happens in Vegas,
Zoe Ambrose is a hopeless romantic masquerading as a realist. But she's also a successful novelist, trying to fit herself into a staid life when what she craves is the adventure she found one night in the arms of a playboy who never knew her name. When her successful crime series is optioned by a major studio, she travels to Las Vegas to find that the prince of her fantasies and single night of pleasure is the main contender for the male lead. But for four years Zoe has been publicly eviscerating the man who left her stranded that night—he's the villain in her series! Now the movie star doesn't recognize her, and Zoe is determined to protect her heart this time.
Doesn't Stay in Vegas.
When Christian braves the small town of Holland Springs and Zoe's overprotective family to win the girl of his dreams, he finds that his Hollywood skills might not cut it—and learns a shocking truth he never imagined. Can he tempt her again and finally give her the epic love story she has refused to write for herself?

About the Author:
Marquita Valentine writes small town romances that are anything but small. Lisa Kleypas, Carly Phillips and Rachel Gibson are among her favorite contemporary authors. Marquita met her husband aka Hot Builder at Sonic when they were in high school. She suggests this location to all of her single friends in search of a good man — and if that doesn't work, they can console themselves with cheesy tatertots. She lives in North Carolina in a very, very small town with Hot Builder and their two children.

You can find Marquita all over the internet|Goodreads | Facebook |Twitter | Website | Blog
You can buy her book here