A few weeks ago, I watched a special on a music channel that celebrated the 'Artists of the Year'. It showcased a collection of musicians who'd achieved notable successes in 2012. And while thinking of the books I'd read over the past year, I found myself inspired. As a result, instead of picking a bunch of books that I'd loved over the past year, I decided to focus on the authors that I'd discovered this year, debut or not. Here are mhttp://www.meganhart.com/y 'Authors of the Year.' In no particular order.
I was introduced to this author's writing at Book Expo America earlier, this year. The covers of her books were smoking hot, and the stories she told filled a sweet spot in my
reading palate that had gone without. She released three books this year, and each of them made me anticipate the next one that much more. She grabbed me as a fan by mixing equal parts suspense and humor, and tantalized me with the prospect of a future hero who was once a member of the Mossad. She is Julie Ann Walker, author of the Black Knights Incorporated books.
I follow this next author on twitter. She is hilarious,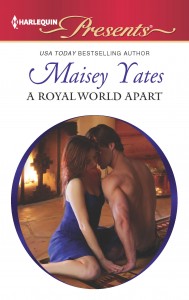 fun and has a sensibility in regards to the books she writes that perked my interest. Which is especially difficult, because as a general rule, I don't find myself drawn to the category line she writes for. Except I read two of her books and a free short of hers this past year, and I'm excited to read more of them as well as her single title debut, She is Maisey Yates, writer of a (happily) huge Harlequin Presents Backlist, with her first single title series coming in 2013.
I'd read this next author before this past year, but this was the year that I couldn't stop shouting her name from the rooftops. Her second book(which I reviewed for a friend's blog) struck a chord in this genre-girl working in an indie bookstore. To each of those people who bought literary fiction which made grand statements of war, I desperately wanted to recommend the simple joy of her second book. She is Jessica Scott, author of military romance.
These two authors are placed together in the same paragraph because, well, frankly, I spoke about them relentlessly to the same group of people over the past year. I even wrote about their books in an essay that was published this year. One I'd read before, one I hadn't. One found her way onto the best seller list for the very first time, the other a best seller already. I'm excited to see both of them get the kind of recognition they deserve. They are Jaci Burton and Megan Hart, multitalented, multi published and amazing.
Last, but not least, this author, on the surface, goes into the 'one of these things is not like the others' category. However, the author in question shares something with two others on the list, and if you step back just a little bit, he shares
something more with all of them. Wonderful characters, a strong story that appeals to my thriller-loving side, and world building that makes my paranormal/fantasy side very happy. He's a debut author who has a second book coming out in the coming year. He is Myke Cole, author of the Shadow Ops Series.

Thank you for reading, and to those authors I've read this year, thank you for writing. Thank you for inspiring me. I hope all of you have a 2013 filled with inspiring books…and authors. Share your 2012 favorite reads — love to hear. Happy New Year!
Stacey