Settings? Do they matter to you?
Now hang in with me here a second — you're probably thinking, jeez Sue, can't you come up with another post topic — this is pretty lame . . . actually, not really at all.
By settings, I am referencing story locations, whether the story takes place in Utah, Texas or London. So what do you think? Out of all the romance books you've read, subliminally, do you find yourself gravitating to locales that interest you? Sales would indicate that, if one were to rely on the Best Seller lists . . . . that's why we want your opinion — have I got your interest now?
Settings in a book. I think as readers, we take them for granted. Scottish historical stories are favorites of many of us, as well as, Regency, Victorian England time periods. But, lets go to China & create the entire story there —- ok, you can have a 2nd son of a Duke travel to China, but that's it — the story, entire story, resides in 1770 China. There have been a few authors, that have tried this scenario & have done, ok, but they did not achieve spots on the big best seller lists.
The Duke of Shadows, by Meredith Duran, a particular favorite of mine starts in Delhi, eventually moves back to the ton, however, gives the reader another locale:
Sick of tragedy, done with rebellion, Emmaline Martin vows to settle quietly into British Indian society. But when the pillars of privilege topple, her fiancé's betrayal leaves Emma no choice. She must turn for help to the one man whom she should not trust, but cannot resist: Julian Sinclair, the dangerous and dazzling heir to the Duke of Auburn.
Fortunately, Meredith has done very well & is enjoying a smashing publishing career, but there are many other authors that have tried, & are still trying, to get editors & readers to entertain reading their stories set in various locations to no avail.
It only pertains to some of the romance sub-genres — paranormal romance, not at all — take us anywhere — as readers, we understand it is your world so we want to be taken away.
But, in contemporary? Yes, very much —
Last year I read a book for a contest & LOVED IT!!!! Susan Fox, LOVE UNEXPECTEDLY – takes place on a train in Canada:
At thirty-one, Kat Fallon's luck with men shows no sign of improving. But when she asks her best friend Nav to be her date at her younger sister's wedding in Vancouver, she has no idea that she's about to get on board the most surprising ride of her life…
Again, I think this sold well, but not a big best seller.
Emily Giffin appealed to the Chic Lit crowd with her fun series where one of the books the entire series takes place in London!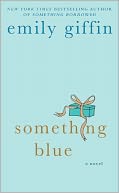 So my question to you — does locale matter? Susan Mallery does well in the U.S.: Fools Gold series takes place in California; Lone Star Sisters lived in TX & so on. If you had your druthers, would you secretly opt to stay with locations that interest you? Or read the gamut?
Remember – 5 randomly chosen commenters will win a FREE book – good luck! Winners announced on Sunday –