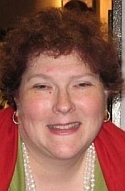 Next week the last Harry Potter film, Harry Potter and the Deathly Hallows, Part 2, at least for the first round, will be released in theatres world wide. As one of the fans, I plan an entire week of Potter Mania. First I'm re-reading all seven books, and going back over the life of Harry Potter: from my first glimpse to adulthood in the epilogue. I think this round of reading is different as I "know" some of the results of the choices Harry makes. Not sure if knowing detracts or adds to my enjoyment. but I really feel the need to indulge one last time. After all this is my LAST CHANCE to celebrate with thousands of other Potter fans, to be one with fellow fans, to celebrate the life of a literary invention. Yes, I was one of those who went to the midnight releases for each book and though I've missed all the previous midnight screenings, this time, we're going out in style. Bringing me to second goal for next week: Harry Potter Movie Marathon.
Fortunately, we have at least two choices for the marathon: all eight films (including the midnight showing of Harry Potter and the Deathly Hallows, Part 2 in 2 days OR eight films in four days. I picked the four days which means from Monday, July 11th to Thursday, July 14th, I'll be spending my nights watching two of the films on the big screen one more time. It will probably be the last time I'll have this much fun and I want to make it last as long as possible. Also, with the four day marathon I get a special lanyard and badge plus the commemorative program. In other words, more stuff to collect.
Which brings to mind, the re-read issue. I am a re-reader, especially of books for one reason or another mean something special to me. As my friends know, I have several copies of LORD OF SCOUNDRELS by Loretta Chase just in case I wear them out, two sets of the Miles Vorkosigan saga by Lois McMaster Bujold, and umpteen copies of DEVIL'S CUB by Georgette Heyer. You never know when you'll need to go back and visit with an old friend and these books are my old pals. Being a re-reader means the release of older books, long out of print, in e-book format, is every exciting. Instead of searching through bookcases and boxes, I can easily download a copy and start reading. No wait no muss. And, uh, no distraction by other books. Of course, that is a detriment too, because I love the excitement of finding old forgotten books. The memories of a good read buried in the pages of a book.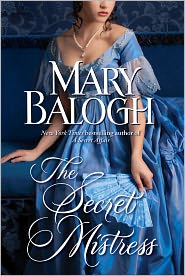 What about you? Do you re-read? If so, is there a schedule, informal or otherwise, you follow? Such as every November you re-read all the Mary Balogh Holiday stories? Or am I the only "strange" one?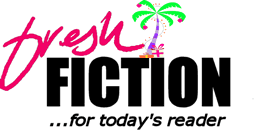 Reminder – 5 randomly chosen commenter's will be chosen each week to win a FREE book — winners announced on Sunday! Good Luck!!
Sara Reyes
FreshFiction.com… for today's reader
Sara Reyes is the founder of Fresh Fiction. Happily married with two children, two requisite dogs and some fish, she lives in Plano, Texas where she does what she loves best — read voraciously, "play on the computer," and introduce readers to new authors and great books.
Sara Reyes
FreshFiction.com … for today's reader
Join us at Readers-n-ritas.org for our annual gathering!

Twitter ** Facebook ** LinkedIn