What is love?
By Cassandra Carr
We romance authors think we have love all figured out. But do we, really? Consider this famous passage from Sense & Sensibility:
Mrs. Dashwood: Why so grave? You disapprove her choice?
Marianne: By no means. Edward is very amiable.
Mrs. Dashwood: Amiable? But?
Marianne: There is something wanting. He's too sedate. His reading last night…
Mrs. Dashwood: Elinor has not your feelings. His reserve suits her.
Marianne: Can he love her? Can the soul be really be satisfied with such polite affections? To love is to burn – to be on fire, like Juliet or Guinevere or Eloise…
Mrs. Dashwood: They made rather pathetic ends, dear.
Marianne: Pathetic? To die for love? How can you say so? What could be more glorious?
So what is love? Should we all be burning? Should we be on fire? Or is it something different? And how does love change over time?
Psychologists define three distinct phases of love: lust, attraction, and attachment. Lust is simply that "I need this person to mate with me NOW" feeling you get when you first notice someone in a sexual way. Attraction is the next step, when you can't get your lover off your mind, when you can't see their flaws. At this stage, love truly is blind. Then, after a time, you settle into attachment. Couples in attachment are oftentimes the ones facing problems and struggles because they've been together for a while and have discovered their partner's faults. This is also the time when external forces–money problems, children, etc complicate the relationship.
How long does each stage last? Lust is the shortest and attachment is longest stage. Lust usually turns into attraction within a few months of meeting someone, and attraction turns to attachment after the couple has been together for a while, and oftentimes happens within the first year or two of marrying someone, living with them, or even seeing them exclusively. Is it a bad thing that lust turns into attraction and then into attachment? Yes, and no. Couples in lust tend to say they're very happy, but the most long-term happiness seems to come from attachment. So like in many things in life, there are two sides to the coin.
What do you think? What is love?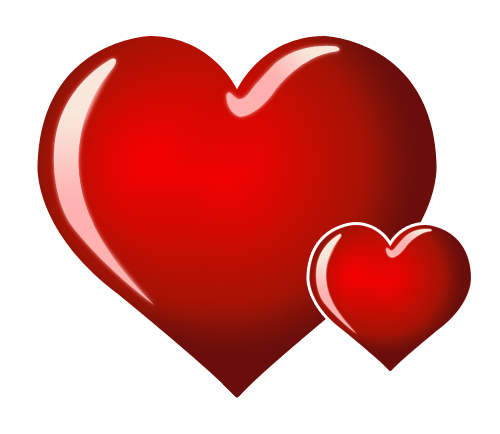 BIO:
Cassandra Carr is a multi-published, award-winning erotic romance writer with Ellora's Cave, Siren, and Loose Id who lives in Western New York with her husband, Inspiration, and her daughter, Too Cute for Words. When not writing she enjoys watching hockey and hanging out on Twitter. Cassandra's book Caught was recently named Best BDSM Book 2011 by LoveRomancesCafe.
BLURB FOR IMPACT:
Professional bull rider Conner Raub hides a secret from the world. He's a Dom. When he meets a submissive on tour who pulls at his Dom tendencies, he fights to deny his true self, believing his colleagues will condemn his lifestyle.
Jessica Talbot is new to the BDSM scene and the bull riding tour, but after seeing Conner come to the aid of a submissive being mistreated in a club, she sets out to have him for her own. After their first night together she asks him to train her to submit and he refuses, afraid to mix business with pleasure. But Jessica isn't deterred. She'll do whatever it takes to make him realize he can have it all—a career, true love, and the BDSM lifestyle he craves.
—
Cassandra Carr
"It's a job. It's not a hobby." — Rosellen Brown
For more information about Cassandra, check out her website at http://www.booksbycassandracarr.com, "like" her Facebook fan page at http://www.facebook.com/AuthorCassandraCarr or follow her on Twitter at http://www.twitter.com/Cassandra_Carr.